Wild wombats, Sydney? Tours? You may ask how do I see wombats in the wild in Sydney or where can I see wild wombats in Sydney? or where can I encounter a wild wombat in Sydney? Our Walking with Wild Wombats Tour Sydney is the best wombats tour available and will give you a unique opportunity to get up close with wild wombats in their native habitat – a truly amazing experience. While the wild wombats are near Sydney rather than in Sydney, that is our departure point. Whatever the case, Walking with Wild Wombats Tour through Travel Ideology will possibly be the highlight of your trip to Sydney.
Join Travel Ideology's Walking with wild wombats tour and drive about 2.5 hours south of Sydney, stopping to take in some spectacular scenery.
This Sydney wombat tour highlights are:
opportunity to get close to wombats and kangaroos in the wild
spectacular scenery and waterfalls
a walk through a rain forest
opportunities to see other animals in their native habitat
Once there, we will walk with one of Australia's iconic animals – the wombat. Whilst we may also see some other wildlife on this tour, the emphasis is on the wombat. Normally we are able to get quite close to the animals for some amazing photo opportunities. We will plan our trip to arrive late afternoon as this provides us the best opportunities to experience these unique native Australian animals. There are three species of wombats – the common wombat, the southern hairy nosed wombat and the northern hairy nosed wombat. The common wombat lives in the area we will be visiting.
This is not a wildlife sanctuary. These 'wild' wombats are free to walk in and out of the area. There are no fences to keep them there.
With luck, we also have the opportunity to possibly see some of Australia's other wildlife. In addition to wombats, we normally see lots of wild kangaroos and often see wallabies and lyre birds and a number of colourful birds. Occasionally, we may come across other animals such as echidnas and reptiles calling the area home. We visit a small pond that is known to have a platypus living but these very shy and elusive residents are rarely seen in the area.
Customer Focused
We use comfortable transport. Our wild wombat tour Sydney departures are normally scheduled so that we arrive at the wombat area around late afternoon and within national park opening times. We take our guests away from the main tourist routes.
As all of our excursions are completely private tours, we can pick you up and drop you from anywhere in Sydney. It also means that the only people on the wombat tour are your group. This means that we spend more time with the wild wombats and kangaroos and are not limited by someone else's timetable.
Completely Private Tour = Complete Flexibility and

more tour time with nature and Australian animals
We also, thoroughly clean and sanitise the vehicle between each tour. This is something that is important to some in these times of COVID-19.
With prior notice, we can take children as young as 3 years old. We can also modify the tour for people with walking difficulties.
This is the best wild wombat tour or experience operating from Sydney. At times we are able to see 20 to 30 of these beautiful animals and who doesn't want to see a wombat when in Australia?
This is a true wild animal experience with wild wombats, not a walk through a zoo or animal reserve. Moreover, that means that whilst you may get quite close, they are wild animals and you will not be able to touch them.
Wombats are unique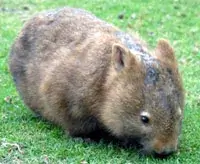 The word wombat comes from the Darug aboriginal language. Whilst this shy cousin to the koala appears slow and awkward, it can attain speeds of over 40km/h for short sprints. It is the world's largest burrowing animal with digging comparable to a badger. These primarily nocturnal animals live in burrows with many chambers that it creates. Wombats live in burrows in a variety of habitats including forests, woodlands, and grassland. Their burrows often have multiple branching tunnels and entrances. The entrances are often marked with dung and urine.
Backward opening pouch
In contrast to the kangaroo, wombats have a backward opening pouch this prevents dirt getting in the pouch when digging. This is similar to their closest cousin the koala and also the bandicoot.
Wombat's unique cuboid poop
Wombat scat is cuboid, that is, it comes out in the shape of a cube, even though their anus is circular (for more on cube poop click here). It turns out you can push a square poop through a round hole. However, over time, it softens and becomes round.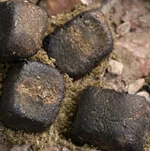 Wombats defend themselves well
When threatened, wombats can either attack with their strong teeth and claws or hide in a burrow with their tough backside blocking the entrance. As their rump is almost all cartilage, they are unlikely to get hurt and there is very little for a would be predator to hold onto. They also have strong sharp claws and a bite that can go through 2cm of boot, socks and flesh. Additionally, they have teeth that resemble those of rodents and never stop growing.
Wombats may look slow with their unique waddle. However, when needed they can run as fast as Husein Blot over short sprints (up to 40km/h). Given that they can grow to about 40kg making wombats the second largest marsupial (after the kangaroo), they can also charge at and knock down a human being.
Mangy wombat
A group of wombats is called a wisdom and the disease mange is found in many wombat wisdoms. It can cause major itching that can even lead to death and can be spread to other animals including humans. Whilst there is a lot being done to try and eradicate it in wombat populations, unfortunately to date this has been unsuccessful.
Wild wombats in their own habitat
Experiencing wombats in their own habitat is an amazing rewarding experience and one that will live with you for years to come. The wombat is very unique and nothing like them exists natively anywhere else in the world.
Trying to explain what a wombat looks like is often quite difficult. These short stocky powerful creatures have no similar looking family. They look a little like the hyrax (or dassies) of Africa and a little like a Capybara with short stocky legs. However, the hyrax is a relative of the elephant and the Capybara is a rodent. It also looks like a gigantic hamster, also a rodent. One of our guests told me that they look a little like a badger. However, the only similarity that I can see is that they are great diggers.
The wombat, however, bears no resemblance to either of these animals past a cursory glance. In fact, it is a direct descendent of the mighty Diprotodon, a similar creature that looked the same but was 1.8 metres high and 4 metres long and died out some time after the aboriginals arrived in Australia.
Wombats Tour Guarantee
These are wild animals. As such, there is no guarantee that any wombats will be there for us when our tour arrives. However, if there are none, we will provide you an opportunity to attend on another occasion at no charge. This has never happened for this tour.
The ultimate Sydney Wombats Tour
Other Wildlife
In addition to the wombats, we see other wild animals. We see kangaroos and usually wallabies. We also sometimes see echidnas (mainly in warmer months), flying foxes (fruit bats) (in warmer months), water dragons (mainly in warmer months), lyrebirds, pelicans, cockatoos, corellas, galahs, eastern rosellas, crimson rosellas, kookaburras, magpies and more.
Walking with wild kangaroos tour
You may also be interested in joining one of our Walking with Wild Kangaroos Tours for a more in depth wild kangaroo experience.
What to bring on your walking with wombats Sydney tour
Please wear walking boots or shoes. Sometimes the area becomes a little boggy. Also wearing warm clothes is an advantage, especially in winter when it can get quite cool. Moreover, good quality photographic equipment that can be used in the dark is important as this is when the wild animals are most active.
The Best and Ultimate Wild Wombats Tour Sydney
Wild Wombats Sydney Tour Testimonials
★★★★★ Jacque H
"The tour was awesome! It was an enjoyable day from start to finish. The timing of each event was well-paced so we did not feel rushed at any point. The view at the Kiama Blow Hole was amazing, as well as the the waterfalls. Kangaroo Valley is well worth the drive and is the place where we saw Echidna, Wombats, Kangaroos, and Wallaby. Our guide was encouraging and patient as we waited for the perfect photo opp with the wildlife. We had four teens on the tour and they were definitely engaged."
Photo Gallery – Wild Wombats Sydney Tour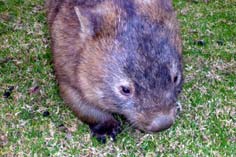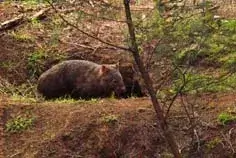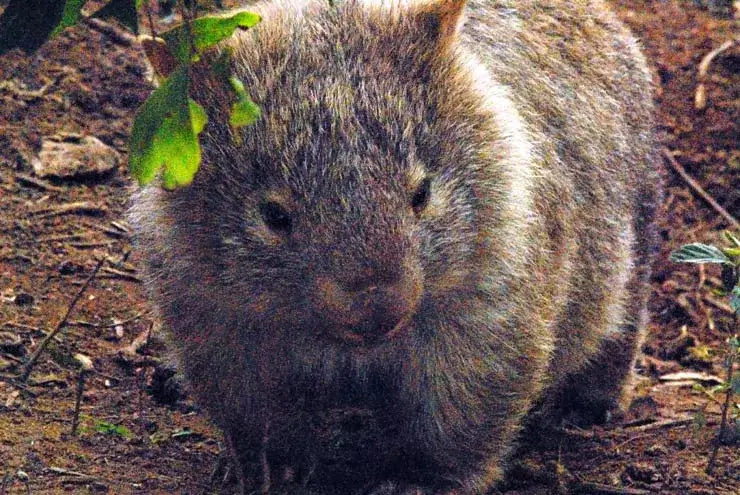 Book Now