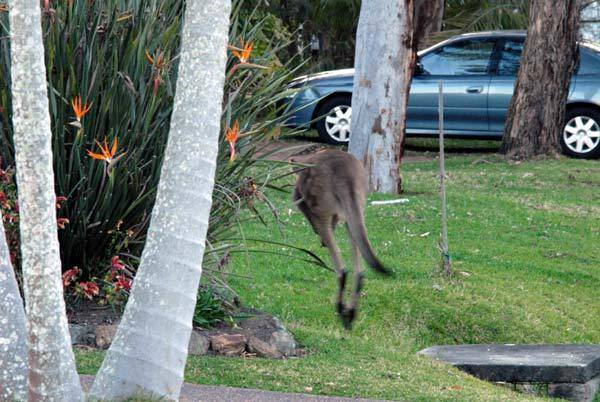 Urban Kangaroos, Sydney Vicinity
Urban kangaroos are no myth!
You may have heard about the kangaroos hopping down Pitt St and kind of figured it was a myth.
Kangaroos are the real big foot. They are from the family macropod, literally big foot. Their large feet have tendons that act as springs and allow them to hop, attaining speeds faster than a racehorse.
However, here are some urban dwelling wild kangaroos you may like to see with the help of Travel Ideology. We offer tours to see these majestic animals in some unusual surroundings.
Below is a photo gallery of some images of urban kangaroos in a town not far from Sydney, Australia. These can be viewed as part of our Pelicans and Kangaroos tour.