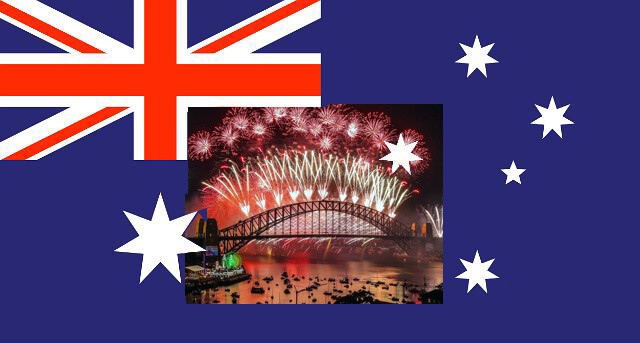 There are many Sydney Festivals worthy of a visit. No Sydney tour is complete without taking part in some of the major events that happen in the city.
Australia Day
In Sydney, Australia Day is celebrated on January 26 every year with a packed harbour and ferry races. Beaches around Sydney are packed with swimmers, surfers and sunbathers. Parks are filled with people barbecuing and picnicking.
Chinese New Year
Due to Sydney's large Chinese population, Chinese New Year has become one of the most popular outside of China. Sydney has about 6 suburbs where it is possible to visit an just speak Chinese. Dragon boat races, dragon dances, statues of the Chinese zodiac all come alive during this event.
Sydney Gay and Lesbian Festival
The Sydney Gay and Lesbian Festival closes down the city of Sydney for the day every February. Gender confusion abounds in this very colourful festival with people coming from around the world o experience it.
Royal Easter Show
The Royal Easter show started out as an agricultural show, and whilst it is still an agricultural show, it is much much more. With rides to thrill any ages group, shows that include motorcycle and car trick driving and of course fireworks, it is a centrepiece show of Sydney.
Anzac Day
In April, Anzac Day is celebrated by playing "Two Up", a gambling game whereby people bet on heads or tails, once played on the fields of battle. It is legal for this one day of the year and can be seen in certain pubs and clubs around the country.
Australian Fashion Week
Australian Fashion Week is intended for retail buyers to buy forthcoming spring/summer collections directly from designers and manufacturers. It is a big event and draws in people from all around the world.
Vivid Sydney
Held in May, Vivid Sydney is an annual celebration of light and music. It includes large sometimes interactive outdoor light installations and projections, musical performances.
Sydney Cherry Blossom Festival
Sydney Cherry Blossom Festival is held in August each year at the Auburn Botanical Gardens. The gardens, apart from the Cherry Blossom trees, the Japanese food and Japanese shows, have a small section of Australian animals.
Manly Jazz Festival
The Manly Jazz Festival takes place at Manly over the October long weekend each year. Jazz performers perform as various stages and on the street.
Sculptures by the Sea
Sculptures by the Sea is an event to showcase sculptures that are displayed outdoors between Coogee and Bondi Beach every October.
Sydney to Hobart Yacht Race
Every December, Sydney Harbour comes alive as the annual Sydney to Hobart yacht race takes place. In rough weather, boats and lives are lost. However, this is what also makes for race celebrations.
NYE Fireworks
With fireworks that rival those in every major city in the world, the Sydney show is a world class event. People fill every conceivable part of the shoreline and boats fill the harbour to experience this once a year event.
Other Australian Festivals and Events not in Sydney
Australian Tennis Open
Elvis Festival
Summernats
Tamworth Country Music Festival
Adelaide Fringe Festival
Australian Grand Prix
Byron Bay Bluesfest
Melbourne Food and Wine Festival
Moomba Festival March
Melbourne Comedy Festival
Rip Curl Pro Surfing
Lions International Camel Cup
Darwin Beer Can Regatta
Henly-On-Todd Regatta
Birdsville Races
Melbourne Cup
Floriade
Come and see Sydney Sydney Festivals and tour with Travel Ideology's Sydney Tours whilst you are here.