All tours are Sydney based and private
We offer the best private Sydney tours and unlike many others, the only tours we run are from Sydney. We are a professional and customer focused private tour operator specialising in providing a uniquely Sydney experience. Moreover, we are Australian, showing off our city and country.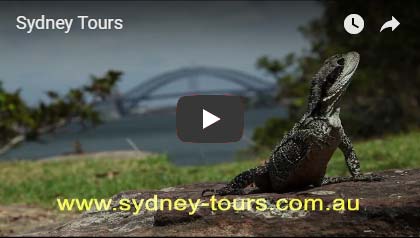 Flexible Private Sydney Tours
Our private tours allow flexibility. This means that we don't waste time for pickups, drop offs and slow non related passengers to reboard. We can pick you up or drop you at the airport, a cruise ship, your hotel or any other place of interest. It also means that we can stay longer or shorter at a destination if you wish or reroute it as desired. We can even reroute the trip or make unscheduled stops as desired. You as the customer are in control. Also, because the tours are private, we can adjust them for children, seniors and for people with some disabilities. Our vehicles offer space and comfort yet are small enough to be intimate. Furthermore, in these times when COVID19 is around, because we are a private tour, the only people in your vehicle are yourselves and the driver/guide.
Sydney experience
Sydney is one of the world's safest and most secure cities. It is a city of world class beaches, unique wildlife, awesome wilderness and friendly locals. It is our Sydney and we want to help you experience it on your private tour.
We know the city. We have lived here our whole life and know it intimately. It is a fascinating place and most people only ever get to skim the surface of what makes Sydney special. You are not just getting an Australian perspective, you will learn about it from the perspective of a Sydney-sider. That is someone who has lived and breathed Sydney their whole life.
Travel experience knowhow
We have travelled the world extensively. The business owner has travelled to over 90 countries and external territories spanning all 7 continents and he understands different cultures. He has also partaken in wildlife encounters in Antarctica, Australia, Bolivia, Botswana, Brazil, Cameroon, Colombia, Ecuador (the Galapagos Islands), India, Kenya, Madagascar, Malaysia, Namibia, Nigeria, South Africa, Tanzania and Zaire (now Democratic Republic of Congo). The owner has spent a great deal of time in the Australian bush. He knows what travellers are looking for. As such, he offers unique small group experiences that will show you a unique side of this very special place.
Quality and Customer Focused Sydney Tours
We are focused on providing the best quality customer experience. We want to make your day unique, enjoyable and something that you will not only cherish but will want to tell others about how good it was. How can we help you? We operate clean comfortable late model sedans and minivans. We include all entry costs, tolls, fees, taxes, etc. There are no hidden charges. We normally do not include meals so as to provide our customers the flexibility to have meals at an amazing view or at a local restaurant as they desire. If preferred, we can organise to include meals at an additional cost up front.
Used to dealing with people from all over the world
We are used to dealing with people from all around the world. Our staff speak a number of languages and can organise guides in your language if desired. We understand the subtle differences that can take your trip from good to great. We look forward to sharing a little bit of Australia with you on your Sydney tour.
Small Group Tours
We specialise in small group private Sydney tours from 2 to 11 people. However, for many trips we can accommodate any number as required. We can organise drivers, vehicles and interpreters as you wish. We can tailor our private tours to you requirements.
Private Day Tours
We offer private day tours and half day tours in and around Sydney. At request, we can organise multi day tours. Just let us know your requirements.
Sydney is a magical destination, unlike other places in the world. Come with Travel Ideology Sydney Tours on one of our private tours and let us show you the magic that is Sydney.
Terms and Conditions
As with any offering, there are terms and conditions. Our Terms and Conditions may be found here.
Photo Gallery